9 Key Strategies for a Long-Distance Relationship During the Marriage Green Card Process
Love knows no bounds, not even geographic ones. Yet, maintaining a thriving relationship across vast distances can be challenging, especially if you're amidst the arduous journey of obtaining a marriage green card. Fortunately, the advent of technology and effective communication can make this journey smoother. Here are 9 strategies to keep the spark alive in your long-distance relationship as you traverse the complexities of the marriage green card process.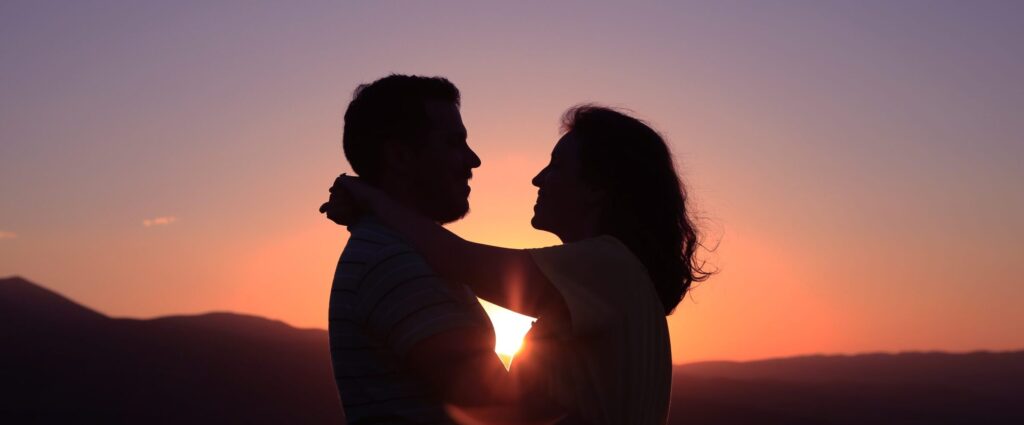 OPEN AND HONEST COMMUNICATION: THE CORNERSTONE OF A STRONG RELATIONSHIP
Communication is the bedrock of any relationship, and it's especially critical when geographical barriers come into play. Prioritize regular and open conversations with your partner, discussing fears, expectations, and dreams. These honest exchanges can be achieved through video calls, emails, and instant messages, helping to bridge the emotional distance between you.
Utilizing platforms like Skype or WhatsApp can make these conversations even more accessible and spontaneous.
PLAN REGULAR VISITS: THE SILVER LINING IN LONG-DISTANCE RELATIONSHIPS
Planning regular visits to each other can infuse excitement into the long-distance equation and provide opportunities for deeper bonding. These visits also present a chance to collect valuable evidence showcasing the authenticity of your relationship, an integral part of the green card application process. Cherish these moments, document them, and create memories that will be precious keepsakes in your immigration journey.
HARNESS THE POWER OF TECHNOLOGY: BRIDGING PHYSICAL DISTANCES
The digital age has revolutionized how we connect with loved ones. Leveraging video calls and messaging apps can help create a sense of shared experience despite physical separation. Whether it's virtual date nights, online movie marathons, or synchronized cooking sessions, technology offers countless ways to nurture your bond.
SET GOALS AND CELEBRATE MILESTONES: THE MOTIVATION BOOSTER
The green card process can feel overwhelming. By setting goals and celebrating milestones, you can maintain motivation and feel a sense of progress. Whether it's successfully submitting your application, receiving a notice of action, or attending an interview, acknowledging these accomplishments fosters positivity and keeps you focused on your journey together. Understanding the key stages of the green card process can help you better navigate this path.
SEEK SUPPORT FROM FRIENDS AND FAMILY: YOUR EMOTIONAL SAFETY NET
A strong support network is essential during this demanding phase. Reach out to friends and family for emotional support and encouragement. Surrounding yourself with loved ones who understand and believe in your relationship can provide strength when the going gets tough. Websites like Meetup can also help you find local support groups.
SELF-CARE IS ESSENTIAL: PRIORITIZE YOUR WELL-BEING
Taking care of your emotional and physical health plays a crucial role in maintaining a healthy long-distance relationship. Engage in activities that bring you joy, and invest time in hobbies and regular exercise. By focusing on your well-being, you're better equipped to contribute positively to your relationship. Apps like Calm and Headspace can assist with mindfulness practices and stress relief.
EDUCATION: ARM YOURSELF WITH KNOWLEDGE
Empower yourself with knowledge about the marriage green card process. Understanding the required documents, possible timelines, and potential obstacles can reduce anxiety and uncertainty. Staying abreast of policy changes or updates in immigration laws helps in making informed decisions. The USCIS website is a great place to start your research.
PATIENCE AND RESILIENCE: ESSENTIAL COMPANIONS ON THE IMMIGRATION JOURNEY
The marriage green card process demands patience and resilience. Accept that there may be delays or challenges and maintain positivity throughout. Visualizing the end goal — a life together with your spouse — can provide the strength to tackle these hurdles. Remember, your journey is temporary, but the love and commitment you share is enduring.
VISIONING THE FUTURE: THE LIGHT AT THE END OF THE TUNNEL
Even amidst uncertainty, it's important to keep your gaze fixed on the future. Regularly discuss your dreams, plans, and aspirations for a life together post the green card process. Visualizing a shared future cultivates hope and provides a sense of purpose that can help you weather the challenges of a long-distance relationship.
Enduring a long-distance relationship while navigating the green card process may be taxing, but with patience, open communication, and unwavering commitment, you can sail through this challenging phase. And remember, while this journey may be temporary, the love you share is permanent. Stay resilient and look forward to the day you can finally be together without any constraints.
For further assistance and guidance on immigration-related concerns, consider consulting with a trusted immigration attorney.