Family-Based Immigration: Bringing Your Parents to the United States
Family is the cornerstone of many people's lives, and being separated from loved ones due to geographical boundaries can be heart-wrenching. Fortunately, the United States offers pathways for family-based immigration, allowing citizens and permanent residents to bring their parents to live with them.
In this comprehensive guide, we will explore the process, requirements, and steps involved in bringing your parents to the United States through family-based immigration.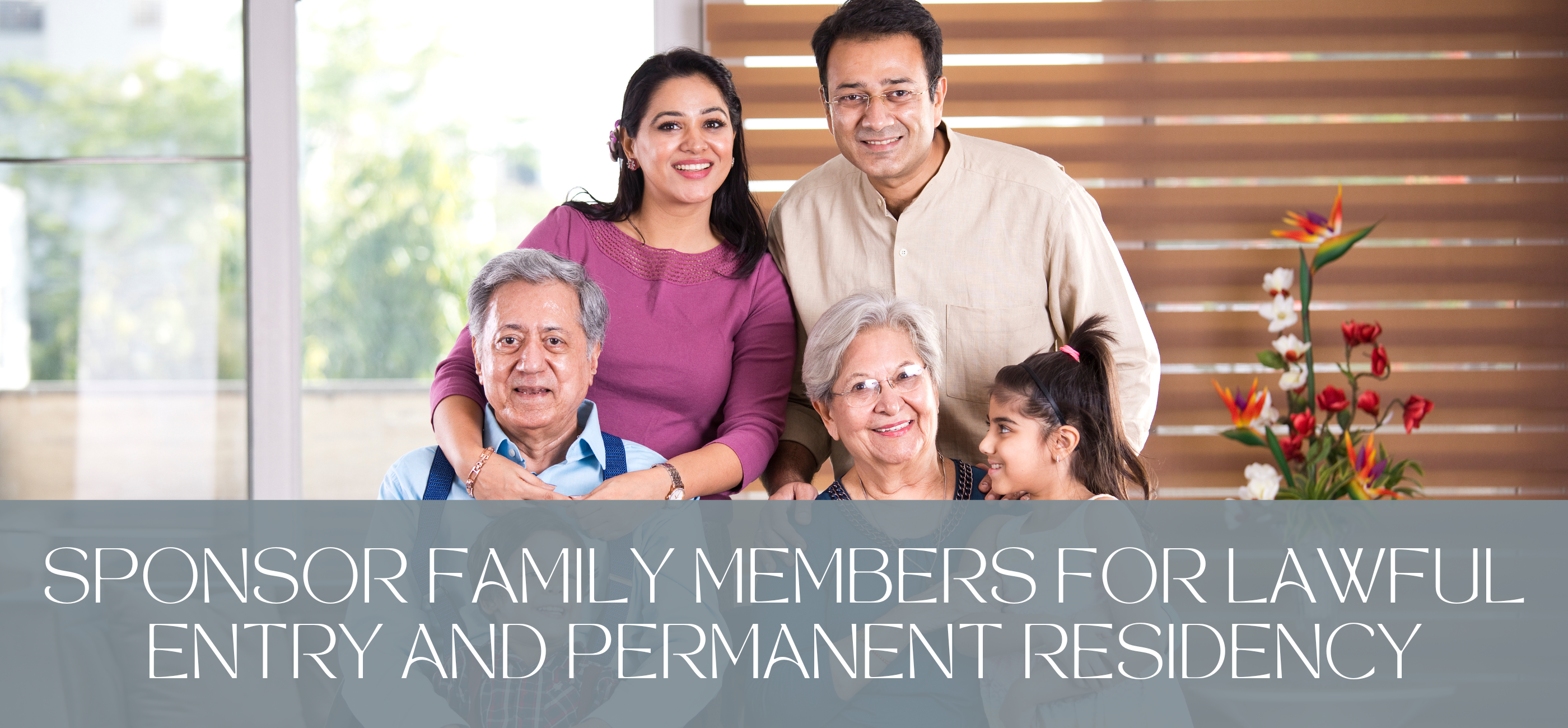 Understanding Family-Based Immigration
Family-based immigration is a category that allows U.S. citizens and lawful permanent residents (green card holders) to sponsor certain family members for lawful entry and permanent residency in the United States. Parents are considered "immediate relatives" under the U.S. immigration law, making the process relatively streamlined compared to other family-sponsored categories.
Eligibility Criteria
For U.S. Citizens:
As a U.S. citizen, you can sponsor your parents for a green card. To be eligible, you must be at least 21 years old. There are no numerical limits on the number of green cards available for immediate relatives of U.S. citizens, which means there is no waiting for visa numbers.
For Green Card Holders:
Green card holders can also sponsor their parents, but there is a numerical limit on the number of green cards available for this category each year. This can result in a waiting period, as green card holders must wait for an available visa number to become current before the immigration process can begin.
The Immigration Process
Filing the Petition: The first step involves the U.S. citizen or green card holder filing Form I-130, Petition for Alien Relative, on behalf of their parents. This form establishes the qualifying relationship between the sponsor and the beneficiary.
Visa Availability: U.S. citizens' parents do not have to wait for visa numbers, as immediate relative visas are always available. Green card holders' parents, on the other hand, might need to wait until a visa number becomes available in the Family Second Preference (F2B) category.
Waiting Period: Once the petition is approved and a visa number becomes available (if applicable), the parents can begin the process of consular processing if they are outside the U.S. If they are in the U.S. and eligible to adjust status, they can file Form I-485, Application to Register Permanent Residence or Adjust Status.
Consular Processing: If parents are outside the U.S., they will need to attend an interview at a U.S. embassy or consulate in their home country. If the consular officer approves their immigrant visa application, they can enter the U.S. as lawful permanent residents.
Adjustment of Status: If parents are already in the U.S. and eligible, they can file Form I-485. If approved, they will receive their green cards without having to leave the country.
Financial Sponsorship and Affidavit of Support
The sponsoring U.S. citizen or green card holder must also act as a financial sponsor for their parents. This involves submitting an Affidavit of Support (Form I-864) to demonstrate that they have the financial means to support their parents and prevent them from becoming public charges.
Bringing your parents to the United States through family-based immigration is a significant decision that requires careful preparation and adherence to the immigration process. Whether you are a U.S. citizen or a green card holder, the opportunity to reunite with your parents on American soil is a heartfelt experience that can provide them with a new chapter of their lives and strengthen family bonds.
Navigating the immigration system can be complex, so seeking guidance from experienced immigration attorneys can ensure that the process is smooth and successful. At the Law Office Of Abhisha Parikh, we are dedicated to helping families reunite and thrive in the United States. Contact us today to embark on the journey of bringing your parents closer to you through family-based immigration.